"Baby Boomer Real Estate"

"Baby Boomers", the generation born to post-World War II parents (The Silent Generation) from about 1945-1964. As you can imagine, many veterans returning from one, two, and three year deployments in Europe and the Pacific were all too ready to leave the fog of war behind them and build futures, and families, upon returning to opportunity laden U.S. soil. As a result, the United States saw an explosion of its population during this period. Fast forward to modern day America and we find that same generation now in their 50's, 60's and 70's. They are retired, retiring or semi-retiring yet still young enough to want to live an active lifestyle. In fact, because of the onset of age-related health issues, this demographic is increasingly becoming more health conscience. They also typically have more time in their schedules and are looking to share and experience their "Golden Years" with other boomers whom they tend to have more in common with. Subsequently, we are seeing a sharp rise in the availability of what developers and city planners have dubbed "Lifestyle Communities". Let's talk about one of the newest lifestyle communities in Sarasota - Bellacina by Casey Key, an Esplanade Community by TaylorMorrison.
Bellacina by Casey Key is a brand-new, gated, adult lifestyle community located just off of State Road 681 in the Nokomis area of Sarasota county. Nokomis is an unincorporated area located just north of Venice, Florida and just south of the Osprey area in south Sarasota. Living in this area has plenty of benefits including being directly across from Oscar Sherer State Park, ample shopping, very quick and easy access to I-75, close proximity to the beach (10 min drive), a short distance away from the quaint shops and restaurants of Venice Island...and it's only about a 15-20 minute drive to Siesta Key, downtown Sarasota, and St. Armand's Circle.
Even with all of the area amenities that Bellacina by Casey Key offers...you will not have to leave the community to find something to do, as the Bellacina by Casey Community offers a plethora of activities and amenities sure to fit most lifestyle needs. Some of those amenities include:



A "Lifestyle Team" to help residents navigate and schedule the many activities the community offers
Several court sport options that include bocce ball, pickleball, and tennis
A 44-hour Wellness and Fitness Center offering an array of cardio and fitness machines, as well as free weights. The Fitness Center also offers fitness classes, personal training,, and wellness seminars
A calendar full of community events and social gatherings
Resort-style swimming pool and fire pit
On-site spa services that can be scheduled through the Lifestyle Team
Access to several TaylorMorrison Esplanade golf communities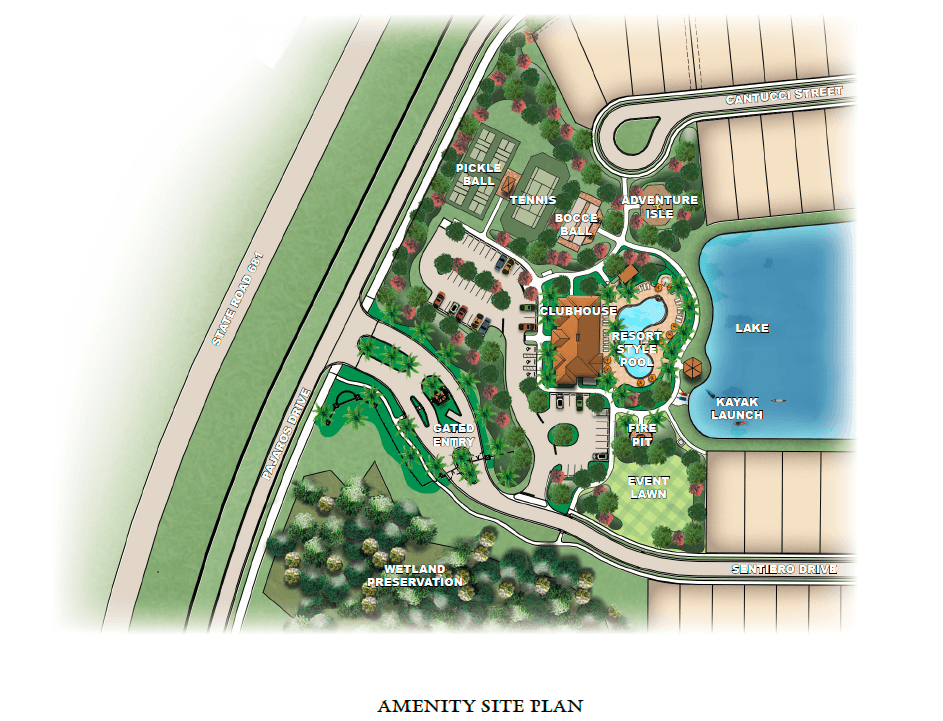 Bellacina by Casey Key. Sarasota Real Estate.

According to the Bellacina by Casey Key website, this community offers residents a place to "Live, play and thrive in a new gated community designed for your active lifestyle.", and we certainly agree with that!
These maintenance-free homes are available from 2 to 4 bedrooms (some with a den), with 2 to 4.5 bathrooms, 1 to 2 stories, and 2 to 3 car garages starting in the low $300's. There are still a multitude of home-sites available, as well as several homes already in various stages of construction.
If you are looking to buy a home in Sarasota and seek to spend your time enjoying a resort lifestyle, as opposed to spending your weekends mowing the lawn, Bellacina by Casey Key should certainly make it on your short list. Remember, these are your "golden years". You have worked hard to make it here. Enjoy it! The Sarasota real estate market is strong and Bellacina by Casey Key offers a number of options, floor plans, design features, and price points for just about every buyer.
If you would like to know more about Bellacina by Casey Key, other TaylorMorrison communities, or other Sarasota real estate, please reach out to us here at The Coffey Group Fine Homes International. We are happy to answer any questions about the real estate market, area happenings, and the many communities available to fit your lifestyle and your budget!